DPCC VIP MEMBERSHIPS
Sign up for one of the premier VIP programs in the comic book industry. Members receive all the items shown and the program is always evolving. Sign up now and become one of the ELITE!
CGC FACILITATION
Can't get to that con? Need someone to witness your signatures at a con? Dark Phoenix Comics has you covered. We attend many cons and have private signings throughout the year for all your needs.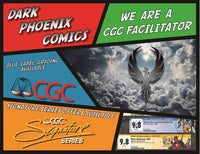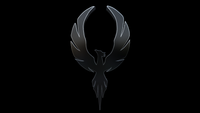 UPCOMING EVENTS / SIGNINGS
Dark Phoenix Comics will be attending the following conventions and have the following private signings. Check the calendar for all coming private signings due dates, cons and live auctions. Check the Signings tab for all available information on private signings.
COMIC BOOK BOUNTIES
Looking for that hard to get comic book or just looking to fill your run of your favorite series? We can hunt them down for you! Fill out the form and we will get after it.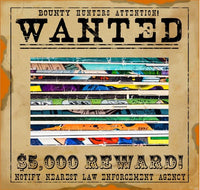 NEEDING THAT BOOK PRESSED OR CLEANED?
Don't worry we got you! Dark Phoenix Comics has partnered with our good friends at Clearstar Comics to get all your professional pressing and cleaning needs handled!
Testimonials
Great Service! Dark Phoenix Comics is knowledgeable, services are amazingly cheap and they can find anything for you! Highly recommend!!!!!

Marcus Ordane
Top tier auctions, top tier deals, top tier customer service. Seriously if you shop with Dark Phoenix you won't be disappointed. EVER!

David Lamar
Great books and love the live auction format. They are fast to ship and accurate grading. Top value signing services. They are a fun and entertaining asset to comic collecting!!

Michael Crone